The website of the National Wood Ant Steering Group
News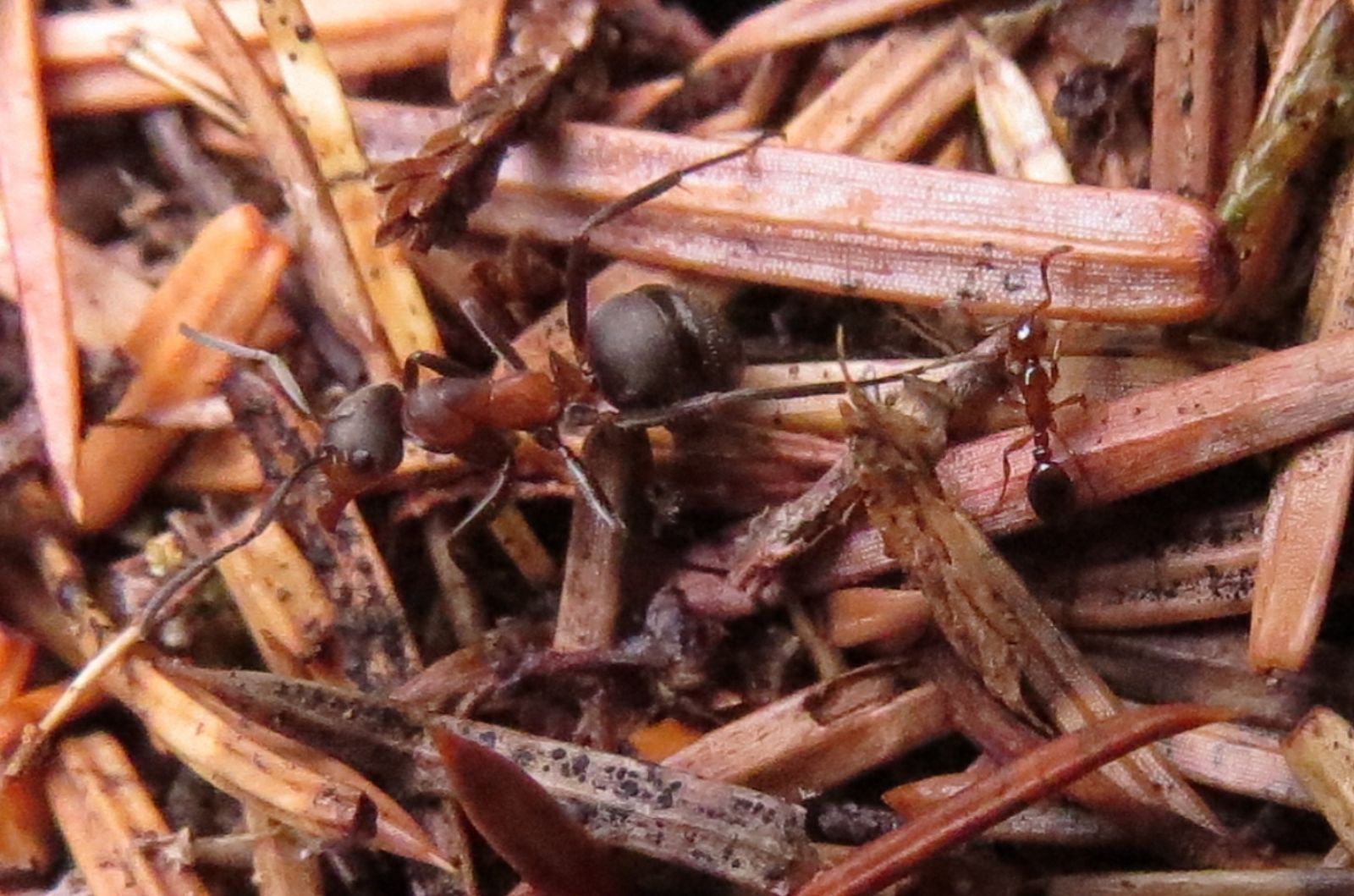 15 March 2017
The annual meeting of the Wood Ant Steering Group will take place on 15th March in Glenmore, Scotland.
26 January 2016
Stable isotope analysis reveals how wood ant diet changes through the season, a Russian study published in Ecological Entomology explains.
30 September 2016
New surveys of Formicoxenus nitidulus in the Cairngorms will help reveal important information about this species' status, distribution and habitat preferences (photo: Nick Littlewood).
27 September 2016
Anecdotal evidence suggests wood ants (Formica rufa) are declining in the south of the UK. If you regularly walk in woodlands and have noticed any changes, we would love to hear from you. Find out how to contact us under the 'Recording' link on the main menu.