The website of the National Wood Ant Steering Group
News and Events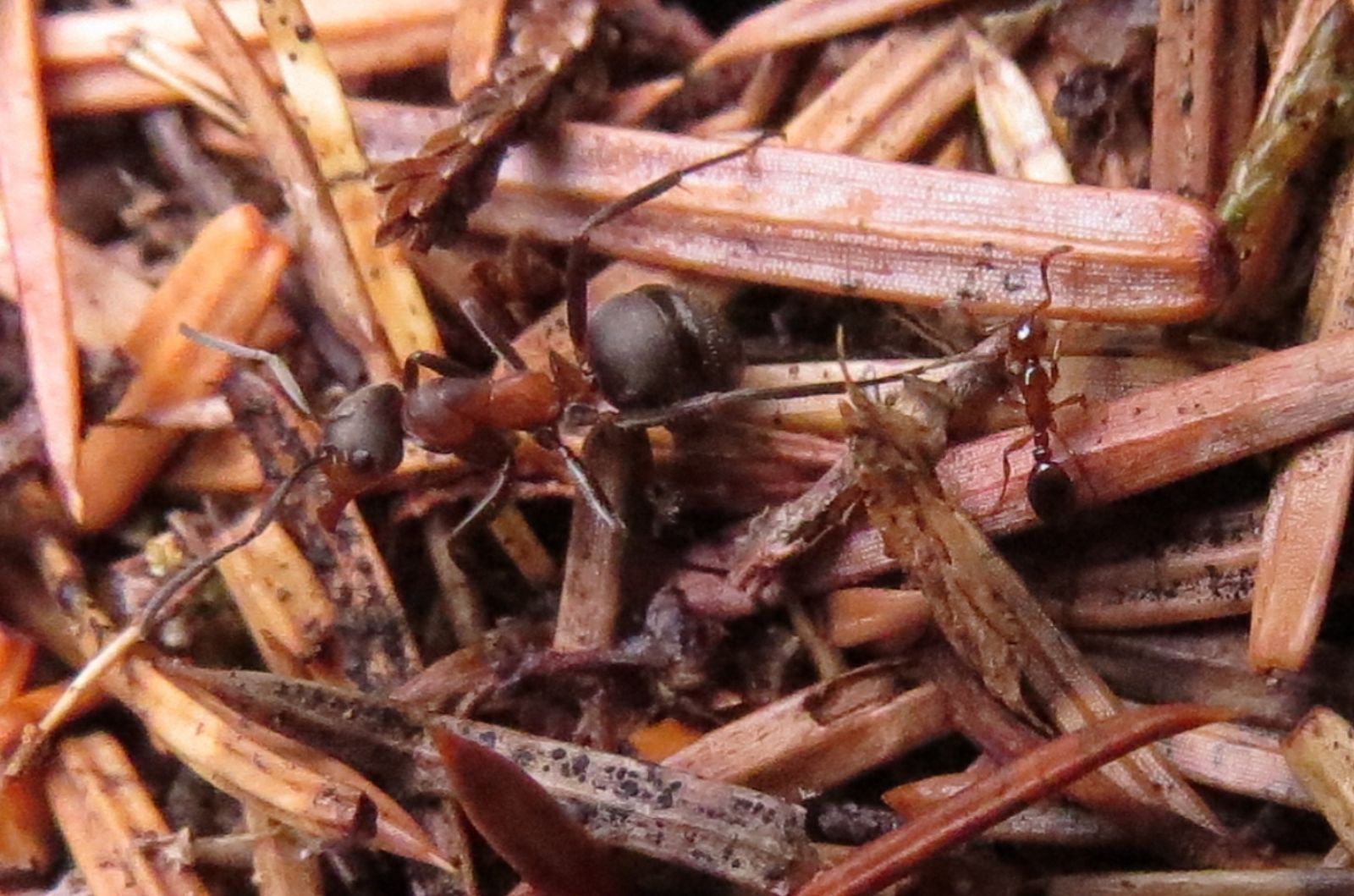 29 July 2018, 10.30am-3.30pm
Wood ants at Birse, lead by Jenni Stockan. Organised by Scottish Wildlife Trust. Contact for further information and/or to book: bookings@swtaberdeen.org.uk
18 March 2018, 11am-2pm
Nest quest at Bennachie, Aberdeenshire. Meet at the Bennachie Visitor Centre. Contact to book: gabrielle.flinn@buglife.org.uk
17 March 2018, 10am
Wood ant workshop and nest survey in Aberfoyle. Meet at Lodge Forest Visitor Centre. Contact to book: scott.shanks@buglife.org.uk
15 March 2018
The National Steering Group will hold their annual meeting in Stirling.
26 September 2017
A new project launched earlier this year by RSPB aims to save six of Scotland's rarest insects including the shining guest ant - Formicoxenus nitidulus. Already the project has led to a new site being discovered for the species. You can follow project officer Gabrielle Flinn's updates on Facebook @RareInvertebrates or Twitter @RareInverts6.
5 September 2017
Further work by Jenni Stockan and Robin Callander on the UK's most easternly population of Scottish wood ants Formica aquilonia at Birse (Aberdeenshire) has now uncovered more than 50 nests making it also one of the most densely populated. There are also 100+ nests of the hairy wood ant Formica lugubris.
27 August 2017
Gabrielle Flinn led volunteers on a survey of Anagach community woodland, Grantown. Five nests of F. lugubris and one of F. sanguinea, the slave maker ant, were found.
22 July 2017
Buglife's 'Back from the Brink' project has secured funding for a 3-year programme of work on the narrow headed ant Formica exsecta in Devon; the last remaining site for this species in England. Project Officer Stephen Carroll will says the programme will involve "targeted site management and monitoring, trialling methods to boost the population, and community engagement".
17 June 2017
Scottish and hairy wood ants have been found at a new site in Torphantrick Wood, Glen Tanar thanks to Mike Martin and Hayley Wiswell. Hairy wood ants have also been recorded this year for the first time on Dinnet NNR.
31 March 2017
A community wood survey in Boat of Garten led by RPSB ranger Alison Greggans, recorded more than 600 nests!